The final Roy Anthony Reid Foundation event for this year sees us hosting our annual fundraising Caribbean Cultural Day at the All Saints Centre, 2 Vicarage Road, Kings Heath on Saturday 13th October 2018 between 11.30am – 5.30pm.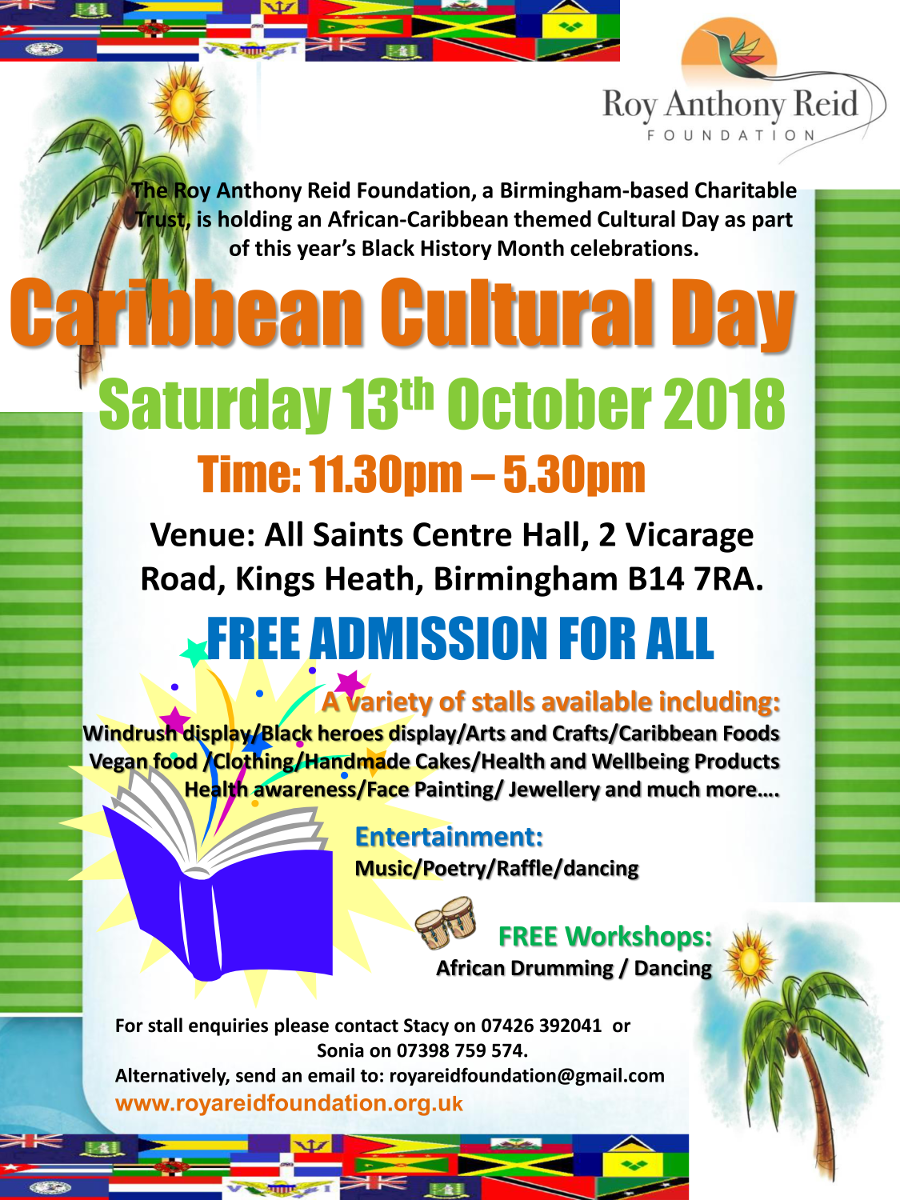 Stalls are still available so please use the details on the flyer to make contact with the Roy Anthony Reid Foundation Committee.
Hope to see you there!