It is my great pleasure to welcome you to the Roy Anthony Reid Foundation, a new and exciting Charitable Trust set up in honour of my late brother, Roy Anthony Reid – a Jamaican-born, Birmingham based engineer, learning mentor and artist.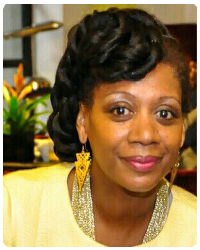 The Roy Anthony Reid Foundation has been developed to recognise, support and inspire the cultural, social, emotional and educational development of young people of the African Caribbean diaspora, who live in the West Midlands and Caribbean.
Roy was passionate about education, culture, arts and personal development so we aim to continue building upon the strong foundations he created, to help leave a lasting legacy in honour of him.
Please do take the opportunity to read through the sections in our website to see how you could support or benefit from the services provided by the Foundation.
Warm wishes
Sonia Moore
Founder and Trustee, Roy Anthony Reid Foundation