Founder, Sonia Moore Cert Ed.DipCouns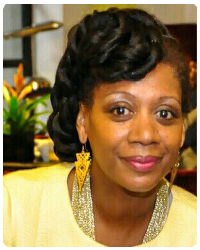 Sonia Moore is the Founder of the Roy Anthony Reid Foundation and sister to the late Roy Reid. She is a trained Counsellor and Lecturer in further and higher education.
As the founder of Moore Options Skills Development Training, Sonia has developed a range of bespoke training programmes and taught extensively on the NCFE accredited Counselling Skills programmes and other Personal Development Training programmes within community settings and Further Education colleges.
Sonia has many years' experience as a Counsellor within schools, Further Education colleges and the voluntary sector.
Sonia is a sensitive and experienced trainer who offers flexibility in her approach and delivery of learner centred training. Sonia regards herself as a 'people person' and a strong believer in the advancement of self through education and lifelong learning.
She believes that Roy's legacy of love, compassion, ambition, dedication and achievement will live on through the work of the Foundation.
As an inspirational teacher Sonia is an advocate of the influence of Marcus Garvey's words…
"God and Nature first made us what we are, and then out of our own created genius we make ourselves what we want to be. Follow always that great law. Let the sky and God be our limit and Eternity our measurement."
Trustee, Stacy Moore-Nkwor PGCE MSc CPsychol AFBPsS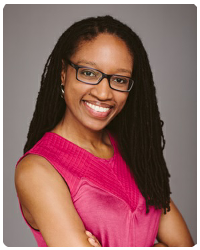 Stacy is niece of the late Roy Anthony Reid. She is Lead Educational Psychologist of Inner Circles Educational Psychology, London. She is also a professional doctorate student at University College London, researching the influence of Caribbean grandparents on adolescent ethnic identity. She previously taught English and Psychology at Lordswood Girls' School in Birmingham (2003 – 2005) and recalls fondly setting up mentoring activities aimed at raising the achievement of African Caribbean learners (Aiming High Project, 2005). Stacy has worked as a psychologist in London since 2006 and had a three-month placement as a psychologist with Grace Kennedy Ltd, Kingston, Jamaica.
As an advocate of the Positive Psychology and Community Psychology movements, Stacy is passionate about acknowledging the strengths within the African Caribbean diaspora. She is excited about working with the Roy Anthony Reid Foundation to find ways of recognising and celebrating the good work of young people in the West Midlands and Caribbean.
Trustee, Julian Moore BA (Hons)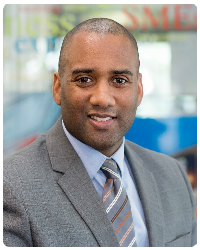 Julian Moore, Trustee and nephew to the late Roy Reid, is a professional marketer with over 20 years' industry experience across a range of public, private and voluntary organisations. Currently employed by the prestigious Warwick Manufacturing Group, his vast experiences have helped him develop a wealth of knowledge, skills and practical competencies allowing him to excel in a variety of senior positions and organisations. It is Julian's desire to positively utilise the many challenges, lessons and tips he has learnt over time, to help equip today's children, youth and young professionals with the skills required to succeed, no matter the situation or circumstance.
The past few years have seen Julian partner with the Mosaic Network, founded by HRH The Prince of Wales, allowing him to deliver mentoring support within Secondary Schools as a Lead Mentor and a Business Mentor within the programme's Enterprise Challenge activities. He's also been requested to deliver inspirational talks, based on his own journey, to help motivate young people to aspire onto greater levels of attainment.
Julian is currently developing a social enterprise, aspiremoore, which will seek to support today's 'now' generation, which he terms our 'wow' generation through teaching, training and information-sharing and helping them better understand their own identify and develop the attributes and skills needed to become successful.
As a trained Foster Carer, he is fully aware of the challenges facing children coming from a care background and is also developing programmes to help address some of the negative statistics and stereotypes we see and read about pertaining to lower higher educational achievements within this group of young people.
Julian shares many parallels with his late uncle in community work, mentoring and the arts and is passionate about seeing young people succeed to their full potential.